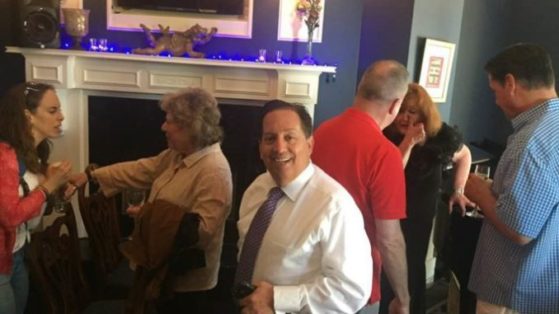 It's just too wonderful! I've been to quite a bit of cabaret in my day and yesterday I saw not one … not two … but three of the best shows I've ever had the pleasure of attending. Warren Schein, no stranger to New York audiences, teamed with Boston based pianist Tom LaMark and absolutely "killed" with his A Tribute to Mel Torme show.
Attention to cabaret bookers around the world … Mr. Schein and Mr. LaMark, who just met and rehearsed this show in Provincetown this week, were as simpatico as a singer and musical director could be and anyone with vision could see they should take this show on the road. 
Scott Barbarino–NiteLifeEntertainment
Your appearance at the Peninsula Public Library was simply sensational. The selections were marvelous and your performance perfect. It combined the best of professionalism, talent, interpretation, stage presence, charm and dedication. I have been the library's director of programing for many, many years and have never invited a performer back during the same season. That record is vanishing because it has been my pleasure, and the demand of our patrons, to schedule a return engagement of your show.
Gloria Pomerantz – Peninsula Public Library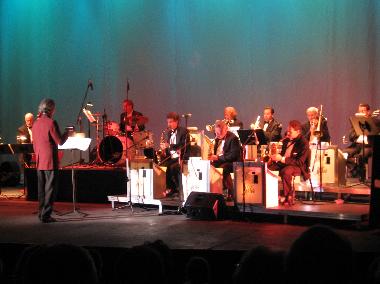 What fun we had "Remembering Mel" with you this past season. If I hadn't heard you myself I would not have believed how much you truly sound like the legendary Mel Tormé. Your program here at The Queensborough Performing Arts Center was very well received. You took us down memory lane with such familiar standards as Jet Set, The Trolley Song, Get Me To The Church On Time and your light hearted humor and stories of growing up in Queens made for perfect musical segues. Not only was your selection of music very appropriate, but the orchestra conducted by Albee Barr accompanying you was also terrific.
You could tell that they were professional musicians who really knew how to back a professional singer. It was also very clever of you to perform a portion of the show backed by your jazz combo which came off as though it were a "show within a show." There is no doubt that "Remembering Mel" brought back wonderful memories for our guests. You are easy to work with and we looking forward to hearing more about the new programs you are working on and in working with you again.
 – Susan Agin, Managing and Artistic Director – Queensborough Performing Arts Center
What can I possibly say…Your show here at the Manhasset Library this past Sunday was just wonderful. It's rare that I receive such immediate accolades for a performer-in fact, many from our audience asked that I have you back again very soon.
Your selection of music from "The Great American Songbook" brought back wonderful memories to all who attended, and the songs that you chose for our program were in such good taste. The way that you connected with the audience, especially during the ballads, was just incredible. One of the audience members mentioned to me that when she closed her eyes, it was as if Mel Tormé was singing directly to her. Your musicians were right on the mark, backing you up all the way, especially for your closing tribute to Al Jolson. The added attraction of your light hearted humor received many positive comments following the show.
Warren, I will certainly be in touch with you to perform again at the Manhasset Library, and once again, thanks for a memorable show.
Deborah Dellis Quinn – Manhasset Public Library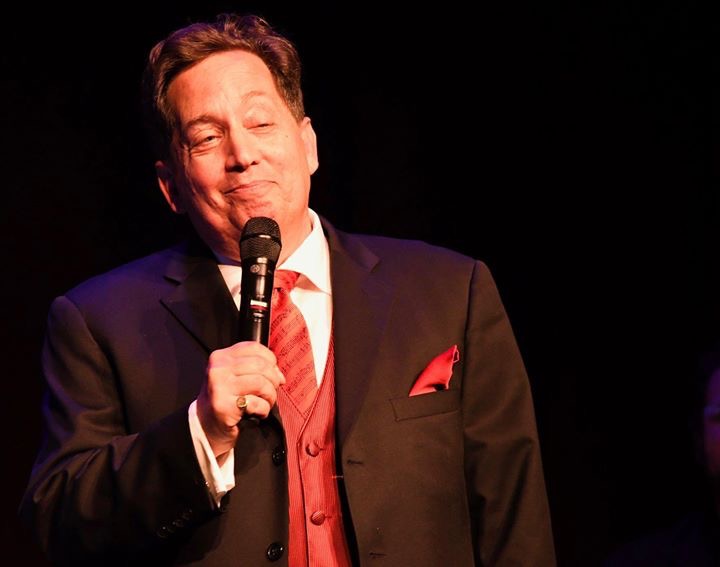 "His voice is true and beautiful, the phrasing elegant and he never crosses that fine line between emulation and imitation."
–Jan Wallman, NYC's Cabaret Entrepreneur
"Schein's It Could Happen and Blue Moon exhibited the slick Sylvia Syms-like system of song interpretation. This is cabaret time travel and I'd like to see Schein do the Phil Silver's roles in Top Banana or Do-Re-Mi. For now, his Isn't It Romantic and I Remember You will suffice." – Cabaret Reviewer, Larry Meyers